Finally, we're getting to see some real football.
With preseason game No. 3 complete, we've gotten an idea of how teams are shaping themselves. We might not have seen exactly what teams are going to look like on the field this season, but we've seen a picture that is close to it. That's what I'm excited about as a football fan.
As an evaluator, this is the first time I can look at a team and say, "Oh, OK. That's what these guys can become this year."
As an ex-player, I can tell you there's nothing better than getting to Week 3. You know the next time you're on the field for significant snaps it's going to be in a game that matters. Things are getting real, and you're finally going to start getting some specific game plans.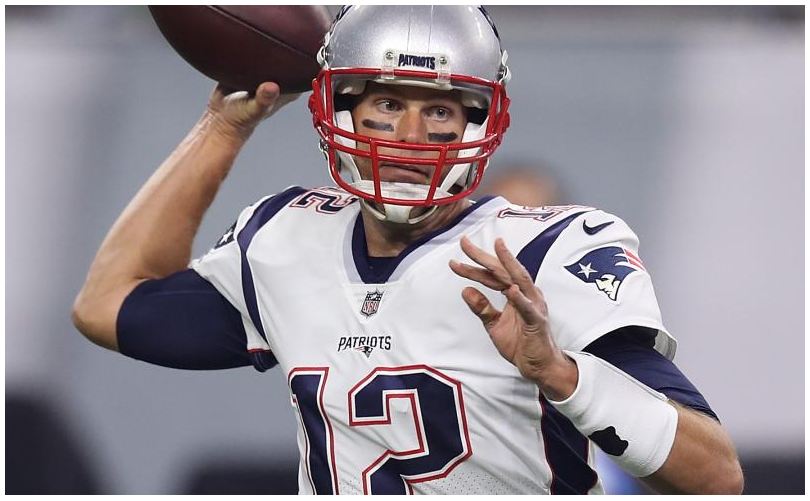 Nobody is going to game-plan or prepare for preseason game No. 4. In fact, this is where I feel bad for the bottom 37 guys on rosters. They're just going to get used and battered this week so the 53 guys who make the roster can stay healthy and fresh for Week 1.
Heading into Week 4, the only thing to watch for is the two or three roster spots that are unsettled. At this point, most teams know what their 53-man rosters will look like, almost in entirety.
With all this in mind, let's dig into where each team stands.
If you're looking for reference of where teams were last week, that can be found here.
Want more football analysis? Get the new B/R app and follow Chris Simms all season long.
32. Indianapolis Colts
Last Week's Ranking: 32

I saw some positives from the Indianapolis Colts against the Pittsburgh Steelers. Scott Tolzien looked more comfortable and did more in this game than in the other two preseason games combined.
We should be excited that we finally got a Phillip Dorsett sighting. We got a Donte Moncrief sighting too when he made a 55-yard catch. You also have to be pumped about John Simon coming off the edge and making plays for the defense.
However, there are too many questions with this team, which is why I'm keeping the Colts last. They can't rely on strip-sacks of Ben Roethlisberger and broken tackles on big plays from Moncrief to win games in the regular season.
Indianapolis has too many holes on defense. The offense doesn't have a strong enough run game to survive without Andrew Luck under center. As long as he's out, winning is going to be a challenge for the Colts.
31. Jacksonville Jaguars
Last Week's Ranking: 31

The Jacksonville Jaguars are one of the more overrated teams I've seen in the modern NFL. They have a whole lot of names and a big collection of high draft picks, but nobody has proved anything. Nobody has done anything worth a damn. Here we are again, though, with Jacksonville viewed as a media darling and a potential playoff team.
There's no way.
I don't know how Doug Marrone and Co. expect to maintain the respect of the locker room after watching Blake Bortles' performances this preseason and still naming him the starter. Yes, he had a solid performance this last game—though he still threw an interception—but his solid performance came against backups and third-stringers. Apparently, that was all the evidence they needed to see. Way to make a tough decision. Chad Henne should be the starter and letting Bortles start at this point is basically telling the rest of the team that you're not trying to win.
Along with Bortles, the Jaguars defensive line has to start playing at a higher level. There's too much money invested in that position group, and the Jaguars are overpaying for what they're getting out of it.
On a bright note, it was encouraging to see Jalen Ramsey on the field. He was in the conversation of being the best corner in football late last season, and Jacksonville needs him to be healthy.
30. New York Jets
Last Week's Ranking: 27

The New York Jets are going to be a little bit more competitive than people think once they play starting quarterback Josh McCown more.
Christian Hackenberg continues to struggle and show he has no business being in a competition to start in the NFL. It's hilarious that we're still trying to justify his place in the competition. He had two pick-sixes against the New York Giants—one being a bad decision and the other being simply a bad throw.
It sucks that Bryce Petty suffered a Grade 1 MCL sprain, per the New York Daily News, because he was outplaying Hackenberg. If McCown suffers an injury and the Jets are forced to rely on Hackenberg, it could spell trouble.
As always, New York's defensive line looked strong against the Giants, though. That's a unit Jets fans can get excited about. They should also be excited about receiver ArDarius Stewart. He was one of my favorite receivers coming out of the draft, and he can contribute to an offense that is mostly devoid of weapons.
29. Cleveland Browns
Last Week's Ranking: 30

It's great that the Cleveland Browns have settled on DeShone Kizer at quarterback. Head coach Hue Jackson is doing the right thing. Kizer may be inexperienced, but Jackson is refusing to put the guy out there that has the players saying, "We can't win a game with him."
People can see Kizer's talent and potential. We saw it in his start against the Tampa Bay Buccaneers. While the final stat line was poor (6-of-18 for 93 yards and an interception), the stats were misleading. There were drops, including one on third down by Kenny Britt. Kizer made some nice throws, including a terrific 32-yarder down the sideline, and led two drives that should have resulted in touchdowns.
That 32-yard pass went to Corey Coleman, who fans have to be excited to see on the field. He can be a difference-maker in this league. Running back Duke Johnson has looked like a difference-maker all preseason.
What I've been really impressed with, though, is this defense. It's legit. The Browns have a lot of capable players on their defense, including rookies Jabrill Peppers and Myles Garrett. Peppers had an interception against Tampa, and Garrett could be in the running for league sack leader by the end of the year.
28. Los Angeles Rams
Last Week's Ranking: 26

After the Los Angeles Rams had a good performance against the Oakland Raiders in Week 2, I started to believe quarterback Jared Goff had finally turned the corner. I continued to believe it when, after an early Los Angeles Chargers scoring drive, Goff had the offense in position to answer.
What happened, though? Joey Bosa came around the edge and produced a strip-sack. He didn't blindside Goff, either, mind you. Goff somehow missed a 280-pound defensive end bearing down on him. He has to start showing better pocket presence.
Just when I was beginning to believe in Goff, he allows a big negative play to happen. Then on the next drive, he threw an absolutely horrible pass down the middle of the field that was intercepted by Jason Verrett. That put me right back to where I was two weeks ago with my evaluation of Goff. I don't know where he's at in his development.
My big question is this: Can Goff handle adversity on the field? I have yet to see it.
I have some concerns about the defense too. It should be strong this year. However—as we saw during Travis Benjamin's 45-yard touchdown reception—the Rams don't possess the Denver Broncos secondary. Coordinator Wade Phillips has to be careful with the coverages he puts the defense in.
27. San Francisco 49ers
Last Week's Ranking: 29
Listen, with the San Francisco 49ers, this is not a finished product. The team is still trying to mix and match players along the front seven to find the right combination for Robert Saleh's Seattle-style defense.
The big thing with the offense is this: Kyle Shanahan has been famous throughout his career for getting people open down the field in the passing game. I need to see quarterback Brian Hoyer capitalize on this consistently to buy into the offense.
There's enough speed and a good enough running game that Shanahan should be able to set up a few big plays every game. The question is whether Hoyer can capitalize on those opportunities. He looked great against the Minnesota Vikings, but I need to see a bit more before I'm sold.
There is talent on this team on both sides of the ball. However, it could take some time for all of the pieces to come together.
26. Buffalo Bills
Last Week's Ranking: 28

I still have concerns about the Buffalo Bills offense, and their game against the Baltimore Ravens didn't increase my confidence level. There just isn't a lot of creativity with the Buffalo passing game. Because of that, I worry it will hamper the run game and lead to the offense being too predictable in general.
Against Baltimore, the Bills looked sloppy offensively. LeSean McCoy struggled in pass protection once again, allowing a sack to Matthew Judon. Unfortunately, Buffalo can't turn away from McCoy because I don't know if there's another playmaker on offense.
I keep looking at the Bills offense and wondering who's going to be able to make big plays. Especially if Tyrod Taylor is forced to miss any time as he currently goes through the NFL's concussion protocol.
Defensively, I do like what I see. Sean McDermott has the group playing at a high level, and the defense seems to know what it is doing and seems to be playing with more discipline than it did last year under Rex Ryan. Under Ryan, there were mental errors all the time.
Marcell Dareus is a defender who will need a big year. He's the highest-paid player on the team, and he needs to become a leader. Instead of being a leader, Dareus was sent home before the Baltimore game for violating team rules.
25. Chicago Bears
Last Week's Ranking: 25

I don't know if people listened to me or not, but this front seven for the Chicago Bears is legit. If you watched it against the Tennessee Titans—who have a steady offensive line—it should have proved my point.
This front seven isn't an easy group to bully, and it has some guys who can get around the edge and get to the quarterback. That's the thing I'm really pumped about. The secondary is getting better, but at no point this year do I think I'll be considering it a top-10 unit. With this front seven, though, the secondary only needs to be average.
Offensively, the Bears should feel good about where they are. The offensive line is strong, the run game is excellent, and they have two quarterbacks who can start in the NFL.
Mike Glennon was impressive against Tennessee, which should make Chicago feel better about its investment. Mitchell Trubisky, like he's done throughout the preseason, keeps the quarterback decision difficult. He continues to show his ability to throw the football down the field and on the money.
The only negative for Chicago is the loss of wideout Cameron Meredith (torn ACL). This is a receiving corps that needs every body it can get, and Meredith was one of the better talents among the group.
24. Carolina Panthers
Last Week's Ranking: 21

It was a nice start to the preseason for Carolina Panthers quarterback Cam Newton—he threw a couple of nice passes, including a nifty slant for a touchdown. The run game is coming along, and I feel positive about what I've seen from the offensive line so far.
Matt Kalil has looked solid at left tackle. He hasn't been perfect (a little rusty at times), but he's been good enough that the Panthers should be fine at the position.
It was nice to see Curtis Samuel out there getting reps. Carolina is going to need him to contribute on offense in order to help create big plays.
A big issue for Carolina, though, is its lack of explosive pass-rushers off the edge. The defense has some big guys—and a lot of talent—in the middle, but the Panthers don't have anyone who can rush the passer off the edge. That's a problem.
Another problem is the only corner I'd trust in a man-to-man situation is James Bradberry. In today's NFL, a lack of man-to-man cover corners and a lack of players who can generate pressure off the edge isn't the greatest recipe.
23. Cincinnati Bengals
Last Week's Ranking: 24

I'm excited by the three-headed monster in the Cincinnati Bengals backfield. I'm excited by some of the team's young offensive linemen like Cedric Ogbuehi. The potential is there for the Cincinnati run game to take a huge step forward this year.
In the wake of losing both Andrew Whitworth and Kevin Zeitler, the Bengals offensive line could be in trouble. So far, though, the new-look line has performed well. Ogbuehi, in particular, is playing well, but I'm going to continue to watch to see if he can truly replace Whitworth at left tackle.
Defensively, the Bengals are solid. However, I want to see guys create pressure on the quarterback. The front seven is loaded, but there's not one guy who can consistently make game-altering plays.
We'll see if rookie pass-rusher Carl Lawson can be that difference-maker. He was my third-best pass-rusher in the draft, and he's showing up already. I want to see if he can continue to pop every game. I'm going to continue to follow second-year corner William Jackson III to see if he can be a contributor in the secondary.
The Bengals are a team with some quality veteran talent. If some of these young players can deliver, I wouldn't be surprised to see Cincinnati get off to a strong start. However, it's hard to evaluate where the team is because we don't know where these youngsters will be to start the season.
22. Philadelphia Eagles
Last Week's Ranking: 23

Philadelphia Eagles quarterback Carson Wentz is a baller. I've been so impressed with his preseason play to this point. His ability to make big plays is a great sign.
The Eagles seem to have a passing offense that is coming together. Alshon Jeffery is the No. 1 receiver, Torrey Smith is the No. 2, and you have a young guy like Nelson Agholor as a solid No. 3. In addition, Philadelphia has plenty of tight ends and running backs who can catch the ball. It's all encouraging.
The offensive line has the potential to be good. My one area of concern is left guard Isaac Seumalo. Regardless, the Eagles are going to have a running attack that people are going to have to respect all year long.
People will have to respect the Philadelphia defense too. Fletcher Cox has taken the role as the most disruptive interior defensive lineman in football. Vinny Curry has looked promising through the preseason as well. I look at him, Chris Long, Brandon Graham and Derek Barnett and say "wow."
The Eagles have four legit edge-rushers to rotate and keep fresh with Cox in the middle wreaking havoc. Mychal Kendricks—one of my biggest preseason standouts and perhaps the most athletically gifted player on the team—will be right behind to clean things up.
My one big concern is a lack of cover corners. This is why the team just traded away Terrence Brooks to acquire Dexter McDougle from the Jets. Ronald Darby can be solid, but as we saw against the Miami Dolphins, he's a tad small and will lose jump-ball situations against big receivers like DeVante Parker.
21. Los Angeles Chargers
Last Week's Ranking: 20

I like what I've seen from the Los Angeles Chargers so far. The big question mark with this team is the changes to the coaching staff and how quickly it can adapt to the incoming offensive and defensive schemes.
Don't be surprised if the Chargers jump a number of spots in my rankings as they continue to adjust after the start of the season. I nearly moved them up a bunch this week, but I need to see a little more live-action football.
Quarterback Philip Rivers produced an awesome display during the battle of L.A. He threw a great post on the long touchdown strike to Travis Benjamin, and he appears to be in regular-season form.
Running back Melvin Gordon also looked impressive, and it seems like the Chargers have their offensive line in place. In the past, I often feared for Rivers' life. A competent line and a strong running game will help Rivers. Plus, he has a ton of weapons at his disposal.
This offense has a lot of promise.
The defense showed some promise against the Rams too, when its two biggest playmakers, Joey Bosa and Melvin Ingram, combined for a strip-sack and a fumble recovery for a touchdown. We could see a lot more plays like this because Bosa and Ingram will get to pin their ears back and rush the passer in L.A.'s new 4-3 defense.
It was also great to see Jason Verrett on the field. He's one of the league's 10 best cornerbacks when healthy.
20. Tampa Bay Buccaneers
I love me some Jameis Winston, but another dumb red-zone turnover from the Tampa Bay Buccaneers signal-caller scarred his night this past week. I don't have a lot of questions about this offensive passing game. I just question whether Winston can stop himself from throwing those four or five questionable red-zone passes this year that could cost the team two or three games.
The Buccaneers have plenty of weapons, and it looks like rookie Chris Godwin is going to be another one. I do wonder about Tampa's run game, though. I don't think this is one of the better offensive lines, so I question how well the run game works behind it. I also wonder if the team can find itself a back to run behind that line.
I haven't been impressed with any of the Buccaneers backs this preseason. I haven't even loved what I've seen from Doug Martin. I know he's had a few nice runs, but the explosiveness hasn't opened my eyes the way it has in years past.
I'll definitely say the defense has been a bright spot by taking over where it left off last year. Noah Spence has continued to show up. Kendell Beckwith had another good game against the Browns.
I do still have questions about the secondary. I don't think the Buccaneers have an elite player in their secondary other than Vernon Hargreaves III. I wonder if Tampa Bay will be able to stop the upper-tier passing offenses.
19. Arizona Cardinals
Last Week's Ranking: 22

Do I still have questions about the Arizona Cardinals? Yes. Do I want to see more from the interior of their defense? Yes. Am I completely sold that all of the offensive line issues have been solved? No, not yet. Everything I've seen, though, is going in the right direction.
The biggest thing for me is that quarterback Carson Palmer looks quicker, lighter and more like the guy we saw two years ago when the Cardinals were the second seed in the NFC. We've seen Palmer make some of the throws this preseason that he was just a little bit off on last year. If this receiving corps is healthy and David Johnson is out there, this offense can do some special things.
You have to be excited about this defense. The Cardinals have a lot of speed and playmakers on that side of the ball. Just think: they have guys like Chandler Jones, Markus Golden, Haason Reddick—one of the fastest linebackers in football—Patrick Peterson and Tyrann Mathieu.
These are defenders who can change the game, just like Mathieu did against Matt Ryan.
This is a team that has a chance to jump the rankings considerably during the early parts of the 2017 season.
18. Houston Texans
Last Week's Ranking: 16

Houston Texans quarterback Tom Savage has looked encouraging this preseason. Rookie Deshaun Watson has done some positive things, but we know Savage is the starter.
I just have a few questions in general about Houston. The Texans offensive line isn't at full strength. It certainly isn't the same line we saw last year. I like what I've seen from Savage, but he's not been playing with live bullets. We haven't seen much of DeAndre Hopkins. I want to see all of these pieces together in a real game before I have an accurate feel for this team.
Now, it was nice to see Jadeveon Clowney out there. Watching him and J.J. Watt play together is one of the things I'm most excited for this season.
The Texans have been getting solid cover corner play as well. The one question I have with the defense is how it overcomes a lack of coverage linebackers. Houston is at a disadvantage when Benardrick McKinney and Brian Cushing are asked to cover. They are thumping linebackers, and they are not great in coverage or in space in general.
Otherwise, the Houston defense is special.
17. New Orleans Saints
Last Week's Ranking: 19

The New Orleans Saints are one of the most fun watches on film for my money. New Orleans is one of the most physical teams in football. The players fly around, and I think people often misinterpret the Saints as a pass-heavy offense.
Yes, the Saints have a prolific passing offense, but head coach Sean Payton is never afraid to lean on the ground game when it is functioning well. This year, the offense should be balanced.
The New Orleans defense is about to turn the corner and be a formidable unit. How can you not be excited about how guys like Sheldon Rankins and Hau'oli Kikaha look running around making plays up front?
The real strength of this defense is its secondary, though. My eyes are going to be on the secondary all year long, and I'm encouraged by what I'm seeing. This pass-defense unit is talented, it's deep and it's starting to gain confidence.
If the Saints defense can find a confidence level similar to the one the team has on offense, watch out. This is why the Saints are one of the sleeping giants in the NFL.
16. Minnesota Vikings
Last Week's Ranking: 17

Look, you should know by now that I have few questions about the Minnesota Vikings defense. I've been pumped about it throughout the preseason.
This is one of the best front sevens in football, one of the best secondaries in football and one of the best defenses in football. The only thing I'm concerned about is the fact the Vikings have given up huge pass plays for the second consecutive week. That's a trend Minnesota cannot carry into the regular season.
The thing we need to continue to watch is the progression of the offense. The addition of pieces like Dalvin Cook, Latavius Murray and Mike Remmers is encouraging, but who's going to make explosive plays on offense other than Cook and Stefon Diggs?
Minnesota needs to find ways to improve its downfield passing game. This would help back off opposing defenses and open up room for backs like Cook to make plays.
15. Washington Redskins
Last Week's Ranking: 13

The Washington Redskins offense hasn't been at its best all preseason, but I'm not super concerned. I have little doubt it will still be one of the top units in the regular season. Many of the issues have come from Jay Gruden—who has taken over play-calling duties—still working to get on the same page with quarterback Kirk Cousins.
My big concern is Washington's defense and the physicality of the team to this point. The thing that's disheartening for me is Washington has been pushed around a bit on both sides of the ball.
Washington needs to settle on a running back the team is comfortable with. Robert Kelley, who looked good against Cincinnati, might be that guy. The Redskins also need to ensure that young defenders like Jonathan Allen and Ryan Anderson are early contributors and not liabilities on defense.
14. Denver Broncos
Last Week's Ranking: 15

I know everyone will want to talk about Trevor Siemian's interception. Well, it wasn't a concerning interception to me. As a former quarterback, I can tell you there are different levels of concern with interceptions. To me, Siemian made a good decision, made the right read and just missed the throw. Sometimes that happens.
Siemian still deserves to be the starter for the Denver Broncos.
Denver does need to find a starting running back. C.J. Anderson may be the leader there, but Jamaal Charles has shown some pop in the preseason. He's in the mix. From the way he's moved, it appears his speed and agility are back.
I'm excited by Denver's offensive line. There's some potential there, and I don't think the line will be the glaring weakness of the team anymore.
I don't have many questions about Denver's defense. This is a top-of-the-line unit, and it's been encouraging to see it operate in the preseason. It was also great to see Von Miller get his first sack of the year with his patented spin move. Like any elite defender should, he looks to already be in midseason form.
Getting Shaq Barrett back is a needed step for the Broncos. If they're going to be what they want to be defensively, they'll need depth at pass-rusher.
13. Green Bay Packers
Last Week's Ranking: 12

We know Aaron Rodgers is the star of the Green Bay Packers, but if the team can complement him with a rushing attack, it'll be even more dangerous offensively. I was encouraged by Ty Montgomery and his big run against Denver. I like what I've seen from rookie Jamaal Williams. He should be a contributor all season.
The offense as a whole has been efficient. Brett Hundley has played well, but we're not going to see the real Packers offense until No. 12 is out there for the entire game.
Fielding a quality defense will make Green Bay more dangerous too. If I'm a Packers fan, I'm excited by what I've seen so far.
It was encouraging to see Damarious Randall back out there. Mike Daniels, who might be the best overall player on Green Bay's defense, has been playing at a consistently high level all preseason.
The young guys in Green Bay's secondary all seem to be going in the right direction. Not only are their physical attributes improving, but they're getting a better grasp of Dom Capers' defense. If they continue improving, they'll make me look foolish for ever claiming the Packers aren't a playoff team right now.
Those young defenders in the secondary will make all the difference this season.
12. Miami Dolphins
Last Week's Ranking: 14

I'm not sure people realize just how many weapons the Miami Dolphins have. Jay Ajayi, Kenyan Drake, DeVante Parker, Jarvis Landry and Kenny Stills are all playmakers. Sometimes I forget how many weapons the team has until I turn on the game film.
What I'm looking for is progress from the offensive line. Laremy Tunsil gave up a sack against Vinny Curry the other night, but otherwise the unit has looked solid. I would, however, like to see some better blocking out of tight end Julius Thomas. He has to be more than a receiving tight end in this offense.
How can you not be pumped by the way Jay Cutler looks? Period. He's throwing the ball phenomenally, and he should help maximize Parker's value.
Parker, by the way, is a guy who will join the ranks of the elite receivers this season.
I've been encouraged by what I've seen from the defense as well. Davon Godchaux has been shining at the interior next to Ndamukong Suh, and that makes for a fearsome front. There's more depth on this defensive line than I realized before the preseason.
With guys like Lawrence Timmons in the middle and Nate Allen at the back end, Miami has transformed its defense this offseason.
11. Detroit Lions
Last Week's Ranking: 10

The early score in the Detroit Lions' last game (they were down 24-7 at the half) was a little misleading. Quarterback Matthew Stafford had an unlucky interception, Golden Tate fumbled the ball, and the team was going against the defending Super Bowl champions.
If I'm a Lions fan, I'm excited by what I saw. The offensive line looked solid. Greg Robinson appears capable of holding down the left tackle spot until Taylor Decker returns. The right side of T.J. Lang and Ricky Wagner is especially impressive. Detroit should have a lot of success running to that side.
Ameer Abdullah looks like he's back and is ready to be a difference-maker. The Lions need him to be in order to have a complete offense. If the Lions can get him going, they'll be dangerous. With weapons like Marvin Jones Jr., Tate and Kenny Golladay, the passing attack is already explosive.
The Lions also have depth along the defensive line. With Haloti Ngata and A'Shawn Robinson in the middle, the defensive front isn't going to get pushed around. My concern moving forward is whether Detroit has people who can run the passer.
The Lions secondary is good; it isn't great. If the team cannot find guys who can win one-on-one matchups, defensive coordinator Teryl Austin will have to get creative to bring pressure, and that could leave the secondary vulnerable.
10. Baltimore Ravens
Last Week's Ranking: 9

Look, I'm taking John Harbaugh at his word when he says Joe Flacco will be starting for the Ravens in Week 1. I'm holding strong to that and keeping Baltimore in my top 10, but I'm getting nervous.
The Ravens need Flacco. Ryan Mallett is looking better, but I'm not sure the team can trust him on a weekly basis.
The thing that really has me excited about Baltimore is the wave of bodies in the front seven. Whether it's Matt Judon, Tyus Bowser, Brent Urban or Tim Williams, the Ravens have playmakers they can throw at an opposing offense up front.
With Brandon Carr and Tony Jefferson on board, I'm more confident in the Baltimore secondary than I have been in a while.
9. Tennessee Titans
Last Week's Ranking: 11

I'm convinced the Tennessee Titans will be in every game they play this season.
This is a team that isn't going to be bullied on either side of the ball. The question heading into camp was whether the team put enough receiving weapons around quarterback Marcus Mariota. This is important because the Titans aren't going to be able to dominate on the ground every game.
To this point in the preseason, the Titans appear to be heading in the right direction.
It's the same story in the secondary. This is my other question about the Titans: Can Tennessee hold up against elite passing attacks? By adding pieces like Logan Ryan and Adoree' Jackson, Tennessee has at least addressed the secondary.
Judging from some of the big plays given up against Chicago, though, the group isn't quite there yet.
8. Atlanta Falcons
Last Week's Ranking: 5

If you've listened to me at all this offseason, you know I believe the elite unit for the Atlanta Falcons this season is going to be the defense, not the offense. The third preseason game against the Cardinals showed why.
I know the first-team offense looked good in Games 1 and 2, but that's almost like playing seven-on-seven football at times. Against Arizona, Atlanta faced a team with elite speed and talent on defense for the first time. The Falcons mustered just three first-half points.
I don't think we can expect the same consistent running game Atlanta had last year, and I still believe the team lost its biggest offensive weapon when Kyle Shanahan left to take over the 49ers.
Defensively, the Falcons have a lot of talented players. There's no doubt about that. There are a lot of legit playmakers in the front seven and a fine secondary behind it.
I have concerns because this is the first time Steve Sarkisian is calling plays in the NFL. I'm not trying to knock him, but there is going to be an adjustment period. There shouldn't be one on the defensive side.
7. Dallas Cowboys
Last Week's Ranking: 8

With an appeal filed, there's a chance Dallas Cowboys running back Ezekiel Elliott will be available at the start of the season. He's looked awesome in limited preseason action. So has quarterback Dak Prescott. That's important because the Cowboys are going to need them to put up points in bunches this year.
In other words, this offense is going to have to be awesome.
I don't trust this Dallas defense to stop high-octane offenses. There's going to be a lot of pressure on the offense to score points and maintain possession because I don't think the defense can be counted on to consistently control games.
Against a powerful offense like the group in Oakland, the defense is going to be a liability. While Jaylon Smith has looked encouraging, the loss of Anthony Hitchens is a bit concerning. They'll need Smith to be fully ready for Week 1.
It was good to see Taco Charlton, who seems to have lost a little weight, playing with more speed and quickness. He's going to be a huge part of the defense this season, no matter how strong it is or isn't.
6. Kansas City Chiefs
Last Week's Ranking: 4

This is what scares me with the Kansas City Chiefs: When they go up against elite defenses, I always wonder if Alex Smith and the offense can consistently move the ball down the field. Their game against the Seattle Seahawks didn't raise my confidence level there.
It stinks the team lost running back Spencer Ware for the year (torn PCL), but I don't think it hurts the offense too much. Kareem Hunt should be able to step into the starting role, and the Chiefs have a deep backfield.
I don't think it would be fair to ask rookie quarterback Patrick Mahomes to start in Week 1, but I do believe he's a better fit for this Andy Reid offense than Smith. If the Chiefs struggle to start the year, will they turn to Mahomes because of his skill set?
The Chiefs are talented on the defensive side of the ball. There's no doubt about that. I still worry about the defense giving up too many big plays and too many easy yards between the 20s. Kansas City made a lot of defensive plays and was good in the red zone last season but gave up a lot of yards (368.5 per game).
The defense can't just expect to have strip-sacks and interceptions consistently this season, so I do have some concerns there.
5. Oakland Raiders
Last Week's Ranking: 6

Listen, I still don't feel great about the Oakland Raiders defense. Nothing about the team's performance against the first-team Cowboys offense makes me feel warmer and cozier about it, either.
I do wonder if Oakland has been playing vanilla defenses in the preseason and if we won't see more exotic coverages once Week 1 rolls around. There is some young talent on the defense to be encouraged by. Even still, the pass defense scares me.
What makes the Raiders the Raiders right now, though, is the offense and quarterback Derek Carr.
Carr is going to be in the MVP conversation again this season. He's officially one of the five best quarterbacks in the NFL, and everyone needs to get used to it. You could just see it with his touchdown pass to Cordarrelle Patterson, which was special. The long touchdowns pass to Amari Cooper—where he pumped to the right and then came back to throw a missile—was even better.
Carr is a baller, and this offense has a chance to be great. More importantly, the Raiders have belief on their side. I don't think there's an environment or a team they're going to be scared of. For that reason, I believe Oakland will be in the upper echelon all year long.
4. Pittsburgh Steelers
Last Week's Ranking: 3

It's always great to see Ben Roethlisberger out there for the Pittsburgh Steelers. The sack-fumble sucked, but I'm not too worried about Big Ben. What I am worried about is the team finding a legit running back if Le'Veon Bell isn't ready to go to start the season.
There's definitely a talent gap between Bell and what the team is putting out there now. I know folks are excited about James Conner, but I don't share the enthusiasm. His stats are a little misleading because a lot of them have come against guys who aren't going to be playing in the regular season.
Pittsburgh misses having Bell out there. Le'Veon has confirmed he'll be returning to the team Sept. 1; however, you have to wonder if he'll be completely ready to go Week 1 after missing the preseason.
It was good to see Ryan Shazier. His first game back, he's flying all over the field, getting an interception. Even with him, though, I'm still not totally comfortable with what I've seen on the defensive side of the ball.
3. Seattle Seahawks
Last Week's Ranking: 7

If you haven't seen Seattle Seahawks quarterback Russell Wilson play this preseason, you're missing out. He's been one of the most impressive players, not just quarterbacks, out there.
For the first time in the Pete Carroll era, the Seahawks seem to be doing some different things on the offensive side of the ball. I've been seeing different schemes and motions, which is encouraging. The lack of versatility has been one of my knocks on Seattle for the last few years.
This could make the offense dangerous.
Wilson looks top-notch, and it seems as if the Seahawks have found their running back in Chris Carson. Eddie Lacy looks slim and trim and should be a contributor as well. I've also been impressed with what I've seen from the offensive line.
Seattle's defense can make life miserable for anybody. It did so for the Chiefs, who have a ton of weapons but who looked out of place and flustered.
2. New York Giants
Last Week's Ranking: 2

There are still concerns about the New York Giants' offensive line. I know everyone wants to talk about Ereck Flowers, but maybe we should talk about John Jerry getting run over by Sheldon Richardson too. This line is the one big question still surrounding New York.
That's about the only question, though. The Giants defense is the best in football. They might have given up some yards to the Jets, but man, did they make plays. It's hard to argue with two pick-sixes and a safety in the same game.
Jason Pierre-Paul looks the JPP of old, and Landon Collins is officially the best safety in football for my money. There's no one better right now.
The Giants defense can win games by itself, but the offense is going to be better than it has been in recent years. There's potential for the Giants to be special on that side as well.
1. New England Patriots
Last Week's Ranking: 1
It stinks that the New England Patriots lost Julian Edelman for the season to a torn ACL. While this is a loss that definitely hurts, it isn't a deal-breaker. There's a reason why Bill Belichick has guys similar to Edelman in Danny Amendola, Chris Hogan and Brandin Cooks. He's smart enough to know he can't let one injury ruin his Super Bowl-caliber team.
Because of this, Belichick and the Patriots won't have to change their offense just because Edelman is out. They won't have to change anything. We'll just see more of Cooks or Hogan going over the middle. Between those guys, tight ends and running backs, the Patriots will have plenty of ways to take advantage of the areas of the field where Edelman usually thrived.
I'm most excited about the defense, which is legit. Safety Jordan Richards seems to have found a role as a hybrid safety-linebacker. He could add a new dimension to the defense. He's just one of the under-the-radar players worth watching. Adam Butler and Harvey Langi are two more.
Yes, the Patriots defense has stars, but the thing the rest of the league should be scared of is their depth.