To understand receiver Julian Edelman's incredible value to the Patriots, just watch the drive in Detroit during which the versatile receiver's season ended Friday night.
In the span of four plays, Edelman piled up three catches, four broken tackles and 52 yards. The torn ACL came on yet another snap where Edelman and Tom Brady made football look easy. Playing in a hurry-up offense, Edelman and Brady saw the field the same way before the snap. They knew they could victimize Lions rookie middle linebacker Jarrad Davis in coverage based on Detroit's formation and did just that before Edelman's right knee buckled in a non-contact injury.
This being 2017, the hot takes followed quickly on Twitter. With a nod to the inimitable Patrick Claybon, here were some of the worst: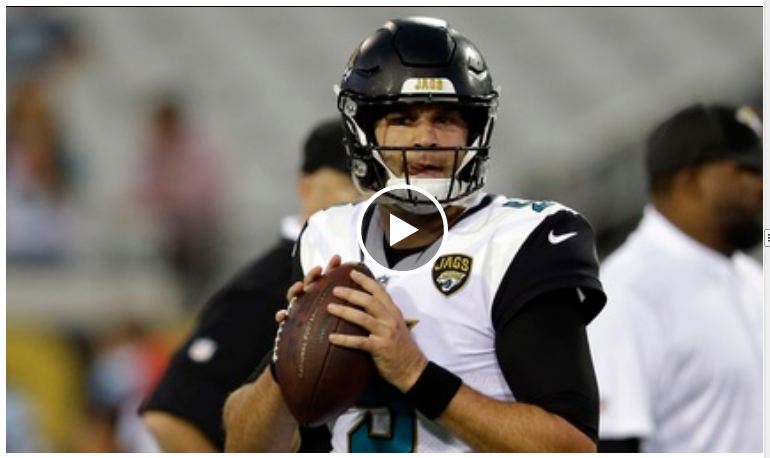 Trash Take No. 1: At least Edelman's injury happened in a season where he's no longer New England's best wide receiver.
Let's hold off assuming that Brandin Cooks is going to transform into a No. 1 receiver until it happens. Edelman is the Patriots' all-time playoff leader in receptions and yards primarily because of his mind-meld with Brady, fastened by eight seasons playing together. New England's offense relies heavily on option routes where the receiver has to read the coverage the same way as Brady. It's one reason why rookies and free agents often struggle to adapt to the team's system. It's why guys like Troy Brown or Danny Amendola stick around an extra season or two. Cooks is a terrific talent, but he has exactly two catches for 15 preseason yards and will have to earn Brady's trust.
A few drives after the Edelman injury, starter Chris Hogan failed to adjust to a route in the way Brady expected, leading to an interception and a rueful smile. The Patriots still have great receiver depth with Hogan, Cooks, Amendola and Malcolm Mitchell, but that play was a reminder that suiting up with Brady isn't always easy. Edelman just made it look that way.
Trash Take No. 2: Edelman is the second-most important player on the Patriots' offense.
This one goes too far in the other direction. New England winning a Super Bowl without Rob Gronkowski doesn't change Gronk's status as the second-most-valuable Patriot of the Brady era. (And possibly the most dominant tight end of all time.) He changes everything about how a defense can line up against New England.
Trash Take No. 3: Eliminate the preseason!
NFL Commissioner Roger Goodell has commented often that the preseason is a disappointing product for fans, a subject that doesn't need to be repeated here. Still, it's strange how every injury inspires dirges about the pointlessness of August, as if a torn ACL in Week 1 is somehow better. Injuries are devastating any time. The only way to avoid these injuries is to not play at all.
A great number of players will get hurt on the first NFL Sunday of the season. No one will be blaming Week 1 then. Would those injuries be even greater if starters were asked to go from zero to 60 snaps with no build-up? The same people blaming the preseason for injuries would also complain if starters were only played for half the game in Week 1 as they developed endurance.
Unfortunately, Edelman was far from the only serious injury in the third week of the preseason. There were so many winners and losers across the NFL this past week that I'm breaking the column up by conference. The AFC is below. Click here for the NFC review.
Moving up
QB DeShone Kizer and Cleveland Browns fans: This Browns season grew far more fascinating when coach Hue Jackson officially announced Kizer as the team's Week 1 starter.
"This is not just for the moment. We're going to get with DeShone (and) ride with him through it all," Jackson said in a conference call Sunday.
Kizer would have ideally sat his rookie season behind a veteran, but it became clear throughout the preseason that he is the best quarterback on the roster right now. So why not play him and let him learn on the fly? Kizer only completed six passes at Tampa Bay on Saturday, but showed so much on seemingly each one. He displays skills that are tough to teach, like navigating the pocket and pulling the trigger on difficult throws. While other young quarterbacks are fed short, "confidence-building" tosses, Kizer is asked to handle grown-man pass attempts. It's all happening.
New England Patriots backfield: Look to the Patriots' running backs to help mitigate the loss of Edelman. Mike Gillislee's return to health and Dion Lewis' return to form give Tom Brady the deepest, most diverse backfield of his career. Lewis, James White and Rex Burkhead will be difficult to match up with in the passing game no matter where they line up.
The young Baltimore Ravens defense: The Ravens' front seven is populated by relatively unknown youngins set to make an impact: outside linebackers Tyus Bowser and Matt Judon, defensive end Brent Urban, nose tackles Michael Pierce and Carl Davis. None of the above may be superstars, but the collective wave of youth and speed throughout Baltimore's defense is noticeable. Ravens games could have a distinct early-2000's feel to them when combining this group with a banged-up, lackluster offense.
Jamaal Charles, RB, Denver Broncos: Coach Vance Joseph made the rare, dramatic move to announce at a postgame podium that Charles had made the Broncos roster. (No reality show-style balloons fell.) Joseph must have made up his mind before fans saw Saturday night what the coach has been observing in practice. Charles piled up 42 yards from scrimmage on six touches, showing more explosion than at any time since his 2015 knee injury. With C.J. Anderson looking strong and rookie De'Angelo Henderson impressing, the Broncos have the makings of a dynamic running game.
Taywan Taylor, WR, Tennessee Titans: It's a safe bet by now that Taylor's early-season role will be more significant than that of No. 5 overall pick Corey Davis, who has been sidelined since early August with a hamstring injury. Taylor, a third-round pick from Western Kentucky, has been a consistent playmaker in the preseason from the slot.
Philip Rivers, QB, Los Angeles Chargers: Perhaps more signal callers should install a "mobile quarterback room" that takes you to work. Rivers used the extra study time to complete the ultimate veteran quarterback preseason: three drives, all ending in Chargers touchdowns, with only one incompletion. The comfort and continuity in coordinator Ken Whisenhunt's offense shows, as does Rivers' surplus of young skill-position teammates.
Going down
Kansas City Chiefs running game: Initially a sixth-round pick of the Seahawks back in 2013, Spencer Ware had slowly worked his way into a starting job in Kansas City. Now expected to miss the season with a torn PCL, Ware will be missed for his ability to handle any situation well. Andy Reid confirmed that third-round rookie Kareem Hunt will take over primary running back duties, with veterans Charcandrick West and C.J. Spiller playing behind him. Hunt might offer a higher ceiling than Ware, but this was an offense already thin on reliable weapons.
First-round AFC rookie quarterbacks: While DeShone Kizer prepares to start Week 1, the third week of the preseason was a reminder why it's nice Patrick Mahomes doesn't have to. He makes a few breathtaking passes each week, but his play was frenetic in Seattle on Friday. It's a terrific luxury that Reid can prepare Mahomes behind the scenes while trying to win games with Alex Smith.
The Deshaun Watson truthers also can admit he faded in the preseason. He was picked off once against the Saints and had at least three more passes which were nearly intercepted. There was a general lack of awareness of the pass rush — moments that allowed coach Bill O'Brien some fine teaching points. These are all expected stages of a quarterback's development and should be remembered when fans are inevitably pushing for Watson and Mahomes to start in mid-September.
Mike Maccagnan, GM, New York Jets: If Christian Hackenberg had been drafted in the fourth round, he'd be a strong candidate for release. Since Maccagnan scooped up Hackenberg in the second round, the team gave him first-team reps all last week and started him in the team's third preseason game. Hackenberg is by all accounts well-liked inside the Jets facility, but his play has failed to meet even the lowest of expectations entering this preseason. Before re-entering Saturday night's game in the waning moments following Bryce Petty's knee injury, Hackenberg had completed eight of his 15 passes for 60 yards, with two interceptions returned for touchdowns. Petty's solid play has made Hackenberg look worse by comparison. Hackenberg is either late or inaccurate on anything but the shortest of throws. These are not your normal developmental blips. These are sequences that cause lower-drafted players to lose their jobs.
Tyrod Taylor/Marcell Dareus, QB/DT, Buffalo Bills: Two of the Bills' key players had a rough Saturday for very different reasons. Dareus was sent home for violating a team rule, one of many off-field issues the talented defensive tackle has encountered as a pro. He also has failed to produce up to his contract since signing a $103.2 million pact in 2015. General manager Brandon Beane called out Dareus' leadership and it's worth wondering if the 27-year-old could become a trade candidate like Sammy Watkins did earlier this month.
Taylor could be a similarly awkward long-term fit with the organization as Beane and new coach Sean McDermott try to re-shape the Bills in their image. Taylor's concussion suffered Saturday comes at a difficult time. Taylor and the first-team offense have reportedly struggled to get in synch all offseason, a trend that has kept up in August. Taylor's absence opens the door for fifth-round rookie quarterback Nathan Peterman to get snaps with the first team.
Peterman has absolutely shown some flashes of potential, but way too many Bills fans on my timeline want the rookie to start. He's only completed half his passes this preseason, while averaging 5.5 yards per attempt. This Bills offense is set to take some lumps, but Taylor has a much better chance of leading the team out of the darkness if he can get back on the field soon.
Kony Ealy, DE, New York Jets: The Patriots are very thin at edge-rushing talent, so consider it a bad sign that Ealy couldn't even make it to final cuts with the team. (The Jets claimed Ealy off waivers, but he's far from a lock to make the 53-man roster.) While Bill Belichick gave up close to nothing to acquire Ealy (an eight-spot move down from No. 64 to No. 72 in the draft), this still qualifies as a big disappointment because the New England front seven needs some pleasant surprises to emerge.
Chad Henne, QB, Jacksonville Jaguars: Coach Doug Marrone cited Blake Bortles' mobility when choosing him as the team's starting quarterback. Perhaps that's a nod to Jacksonville's struggling offensive line, although it's hard to find the logical through line connecting the Jaguars' quarterback decisions since February. It's strange to think Henne could have kept the starting job if he had been more accurate on a handful of throws in the rain. It's even stranger to imagine Bortles starting all 16 games.
Vontaze Burfict, LB, Cincinnati Bengals: Bengals coach Marvin Lewis brought back Burfict in 2016 despite the linebacker's repeated rules infractions that led to a three-game suspension to start last season. With Burfict facing a five-game suspension for an August 19 hit on Chiefs fullback Anthony Sherman, the Bengals are left flat-footed. Perhaps the team should be used to this. If Burfict's suspension is upheld after appeal, he will have missed 27 of the Bengals' last 53 games because of suspension or injury. Lewis' reliance on Burfict as a team leader grows more mystifying each season.